Wayanad
Wayanad is a popular destination for nature lovers and adventure enthusiasts, offering various outdoor activities such as trekking, hiking, camping, and wildlife safaris. The district is also renowned for its rich cultural heritage and ancient history, with several historical monuments and temples that attract visitors from all over the world.
One of the most popular attractions in Wayanad is the Wayanad Wildlife Sanctuary, which is home to a wide range of flora and fauna, including tigers, elephants, leopards, and several species of birds. The sanctuary is a haven for nature lovers and wildlife enthusiasts, offering exciting jungle safaris and bird-watching tours.
Another must-visit destination in Wayanad is the Edakkal Caves, a fascinating archaeological site that dates back to the Neolithic Age. The caves are known for their prehistoric rock art depicting images of animals, humans, and other figures.
Wayanad is also famous for its scenic tea and coffee plantations, which offer breathtaking views of the rolling hills and valleys. Visitors can take guided tours of the plantations, learn about the cultivation and processing of tea and coffee, and sample some of the finest blends.
Other popular attractions in Wayanad include the Soochipara and Meenmutty waterfalls, the Chembra Peak, and the Pookode Lake, which is a popular spot for boating and picnicking.
Overall, Wayanad is a beautiful and serene destination that offers something for everyone. With its rich cultural heritage, stunning natural beauty, and exciting outdoor activities, it is the perfect place to escape the hustle and bustle of city life and experience the tranquil beauty of nature.
Wayanad is a picturesque district situated in the northeastern region of Kerala, India. It is one of the most scenic and beautiful regions in the state, with lush green forests, rolling hills, winding rivers, and majestic waterfalls.
₹ 18500 onwards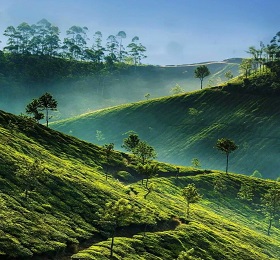 ₹ 23900 onwards
₹ 15999 onwards
₹ 21500 onwards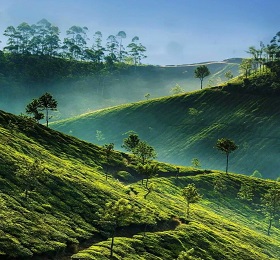 ₹ 29500 onwards
₹ 19500 onwards
₹ 31900 onwards
₹ 27500 onwards
₹ 32500 onwards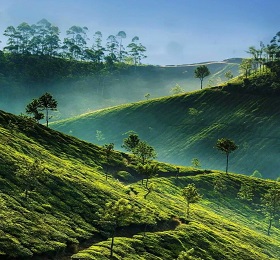 ₹ 29500 onwards
₹ 34500 onwards
₹ 37900 onwards